Coastal Jibs
Snowpark Equipment
While some people may think of skiing and snowboarding as great outdoor activities, we feel it's a way to express our individuality within every motion and detail.
When it comes to engineering new features, connecting metal pieces together or refurbishing our customers' installations,the same attention to detail goes into our products and services and is what sets us apart.
It's our responsibility to keep up with trends while providing safe options to encourage progression and stimulate excitement, and that's why my team and I are fully committed to offering the best products in all of North America.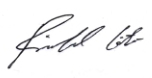 Richard Côté
Founder / President